Boka en 007 Utställning Vi kan besöka mässor, företagsevent, utställningar, temafester" osv.
We have moviable James Bond 007 Exhibition.
Contact us here jamesbondexhibition@telia.com for moore information about YOUR 007 Bond James exhibition in your country or city.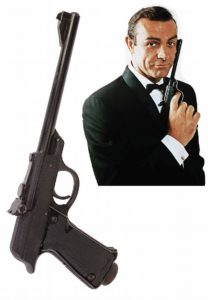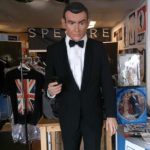 Här hittar du allt om filmhjälten James Bond. Du kan du se originalfilmaffischer, bilarna, motorcykel, Black Jack, Roulett, guldstackor, Gondolen, flygplan Cessna 172, Aston Martin, Jaguar E-Type, bikini från Izabella Scorupco Goldeneye,
Omega Seamaster klockor sedan 1995-2017 . 
News: http://www.jamesbondexhibition.com/bond_scuba/
Description: (Eon Productions, 1985) In James Bond  "A View to a Kil"l, Christopher Walken plays mega-rich Bond-villain "Max Zorin." This is a 6 ¾ x 2 ¾ in. blank prop check from character Zorin's International Bank. The rose colored paper prop features all of the attributes of an actual draft check, from spaces for date and amount to check number and routing numbers. Printed in red in the upper right corner is "Zorin International Bank Head Office-Palais de Chantilly-Paris." Below the signature line is printed, "M. Zorin, President".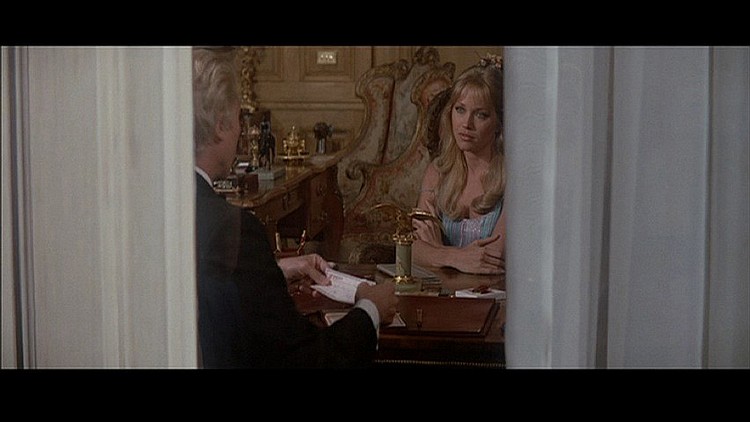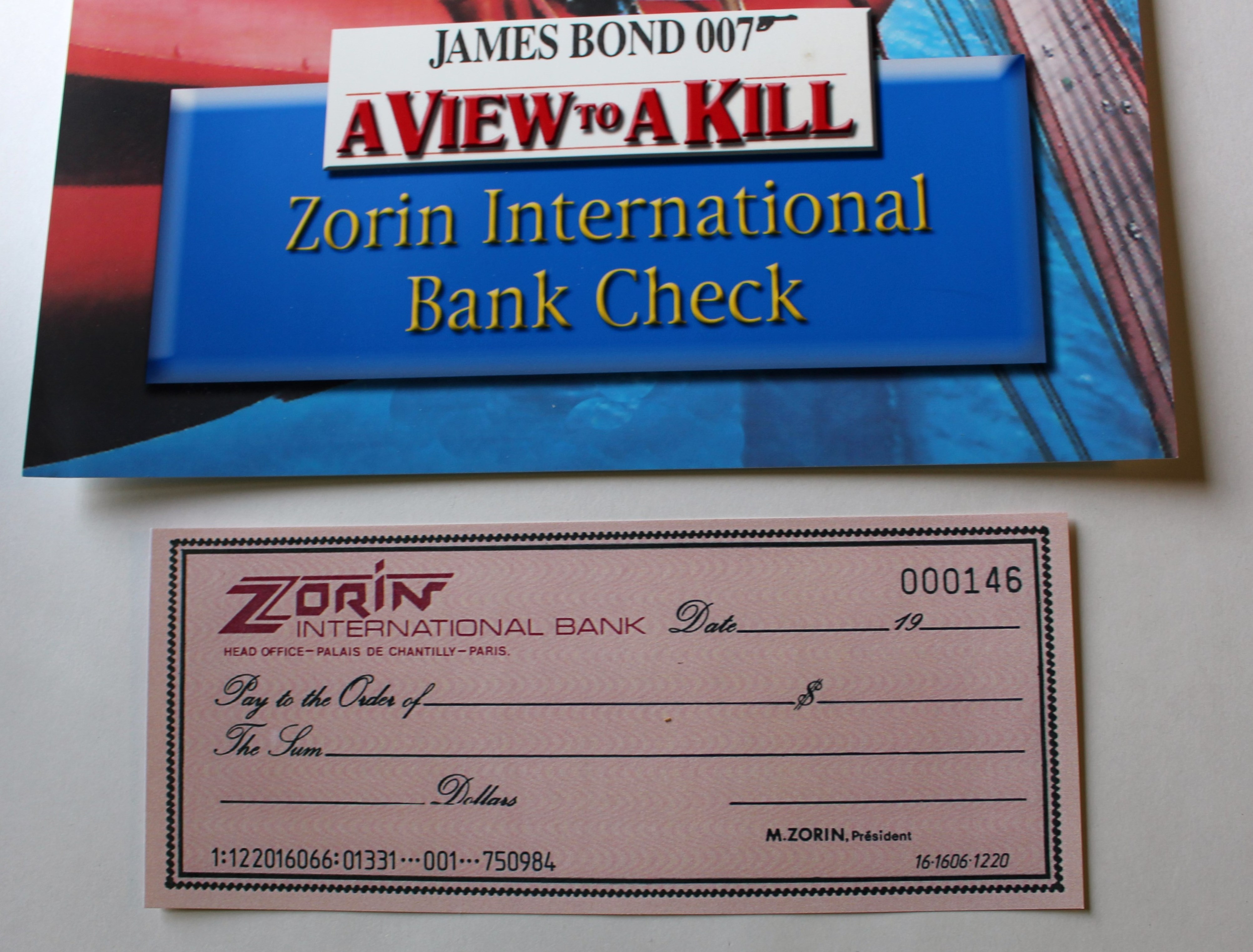 James Bond 007: A View to a Kill – Max Zorin Bank Cheque
HTML clipboard

Map over The James Bond 007 Museum Nybro Sweden
New Bondgirl dresses from James Bond girl Vesper Lynd (Eva Green), Léa Seydoux, Madeleine Swann, Barbara Bach (Anya Amasova), Caterina Murino (Solange) GOLDENEYE 1995

Izabella Scorupcos bikini from Goldeneye
Pierce Brosnan Izabella Scorupco ————————————————————————————————————————————————————————————————————————– SEAN CONNERY JAMES BOND PISTOL 3 M tall 1,4 M high from
"AGENT 007 SER RÖTT" 1963 "FROM RUSSIA WITH LOVE" Walther LP 53 Gun held by Sean Connery as James Bond 1963 "From Russia With Love"
On Display in James Bond 007 Museum Nybro Sweden
James Bond 25 8th april 2020
James Bond, Dad, where did you go, Martinis and Champagne.
Recording Soundtrack to James Bond movie

Little Nellie Autogiro JT3 Nybro Sweden James Bond 007 Museum.
Helicopter Autogiro JT3 simular to Little Nellie Gyrocopter from
"You Only Live Twice" 1967 with Sean Connery as James Bond The same hover as Bond actress Pierce Brosnan drove under a dramatic scene in the movie "Die Another Day" 2002 arrived in Nybro permanent part of the James Bond Museum.
Having been at The Hovercraft Museum in Southampton, England, since 2002, the Osprey 5 hover has finally found home. It still has a lot to offer, and in the clip above it is tested for the first time on Swedish soil. Warwick Jacobs from Hovercraft Museum in Gosport
Hovercraft will be featured at the James Bond Museum in Nybro.
Hovercraft original as Bond Pierce Brosnan drove in the movie "Die Another Day" 2002.
Pierce Brosnan from "Die Another Day" scene 2002 On display in 007museum.com/hovercraft_museum.htm

Since GOLDENEYE in 1995, James Bond's choice of watch has been the OMEGA Seamaster. This exhibition , special exhibition of 007 watches at the OMEGA can explore over 22 years of James Bond memorabilia and Seamaster watches, including the same models worn in the films and the Limited Edition tributes such as the most recent "Commander's Watch" 2017.
James Bond: "Licence To Kill" 1989 James Bond's (Timothy Dalton) Scuba Equipment. EXHIBITION JAMES BOND LICENCE TO KILL James Bond 007 Museum Nybro Sweden www.007museum.com/licence_to_kill.htm

James Bond's (Timothy Dalton) scuba equipment from Licence To Kill. Licence To Kill Magazine, Tid För Hämnd 1989 James Bond's (Timothy Dalton) scuba equipment from Licence To Kill. This diving gear was used for the scuba sequences as Bond thwarted Sanchez's (Robert Davi) drug shipment. The Dacor diving vest and goggles were used by Bond during his initial infiltration.The vest incorporates strapping for a gas tank and has a built-in tube and mouthpiece. The gas tank is the style stolen by Bond as he sabotaged the cocaine shipment and features a Dacorbranded shoulder strap rig, black and yellow decals, a mouthpiece and a diving gauge.
Displaying wear from use and storage including scratches on the tank, cracked rubber on the vest and sand on various pieces of equipment, the set remains overall in good condition. Dimensions (diving tank): 40 cm x 30 cm x 71 cm (15 ¾" x 11 ¾" x 28")
Tävla mot varandra i 5-kamp Boka in en Företags kväll AFTER WORK med James Bond tema med 5-kamps tävling.
Roulette, Black Jack, softairgun, Quiz, samt flipperspel. Alla kan vara med.. Testa din koordination och vinn över kollegorna. Fem-sex olika tävlingsmoment 10-60 personer 1. Goldeneye flipperspel.
2. Testa dina kunskaper i en frågesport
3. Roulette-bord
4. Soft airgun, pistol skytte
5. Black Jack-bord
6. Pilkasting på darttavla. För företag, kompisgäng, födelsedagar, svensexor, möhippor, barnkalas, tjejkvällar. after work, skolavslutningar, event mm James Bond 007 Museum Emmabodav. 20 382 45 Nybro Tel: 0481-12960 Mejl: 007museum@telia.com Titta på facebook 5-kamp https://www.facebook.com/gunnar.bond/videos/10155895921393652/ LADDA HEM 5-kamp_Bondmuseum.pdf
James Bond Locations Sardinia 1977 Hotel Cala di Volpe "The Spy Who Loved Me" with Roger Moore as James Bond THE SPY WHO LOVED ME 1977 BOND IN COSTA SMERALDA James Bond is a legend. First it was the books, then it was the movies. A number of actors have played the suave 007, but it was Roger Moore who was able to take to the big screen in The Spy Who Loved Me, which took place in the gorgeous Costa Smeralda in Sardinia, Italy. Barbara Bach played the beautiful Bond girl by the name of Anya Amasova and in the movie, they stayed at the iconic Hotel Cala di Volpe. This hotel was and still is very romantic, on the water, and the perfect location to curl up with a loved one to forget the rest of the world exists for a few days. James Bond 007 Museum owner and President James Bond Gunnar Schäfer visit
The Hotel Cala Di Volpe 2018-06-14/15 James Bond 007 Museum owner and President James Bond Gunnar Schäfer visit
The Hotel Cala Di Volpe 2018-06-14/15 James Bond 007 Museum owner and President James Bond Gunnar Schäfer visit
The Hotel Cala Di Volpe 2018-06-14/15 James Bond 007 Museum owner and President James Bond Gunnar Schäfer visit
The Hotel Cala Di Volpe 2018-06-14/15 James Bond 007 Museum owner and President James Bond Gunnar Schäfer visit
The Hotel Cala Di Volpe 2018-06-14/15
James Bond Gunnar Schäfer Björn Hellberg
Meet James Bond, And Check Out His Museum to Celebrate 007

James Bond (Gunnar Schäfer) and Mr Ramsey Ian Flemings gardener: with tree planted by Pierce Brosnan januari 6 1998. Gardener, Dacosta Ramsey Ian Flemings Goldeneye House Oracabessa, Fleming's gardener, Ramsey Dacosta, who still works at Goldeneye (now in guest relations) and invariably referred to Fleming as the Commander, told me Mr Bond that, his old employer would bring conch to an octopus at the reef, and, as in the short story, "the octopus would return the shell." Bond makes a brief appearance in "Octopussy" to arrest Smythe for a wartime theft, but Smythe takes his own life, with help from the octopus. Fleming died a much less dramatic death from a heart attack in 1964 in England, where he is buried. Ian Fleming's desk
Jamaica visit by James Bond Gunnar Schäfer.. Mr Ramsey Ian Flemings gardener: with James Bond (Gunnar Schäfer) owner of The James Bond 007 Museum Sweden Nybro et Goldeneye Ian Flemings villa house. Gardener, Dacosta Ramsey Ian Flemings Goldeneye House Oracabessa.
James Bond (Gunnar Schäfer) from 007 museum Nybro Sweden and Mr Ramsey
Ian Flemings gardener Sean Connery talking to Ian Fleming