James Bond Exhibition 007 Museum Nybro, Sweden www.007museum.com 
Contact: 007museum@telia.com
Tel. +46-481-12960
Adress: James Bond 007 Museum,
Emmabodav. 20
382 45 Nybro,
Sweden


0481-12960.
BRA ATT VETA / INFORMATION
JAMES BOND MUSEUM är inomhus ca 1000 kvm med biograf mm.
Vi har öppet WIFI som alla kan använda i museet
PARKERING: stor parkering för bilar, husbilar, husvagnar, bussar, moped, motorcykel, cykel finns direkt  anslutning till Bond  007 museet.
HUSDJUR
Djur är inte tillåtna i 007 museum, men det finns 
asfalt samt grus 
grönytor utanför och parkeringsplatser i skuggan.
TOALETTER,  
HANDIKAPPTOALETT finns i museet.
BARNVAGN
Små barnvagnar kan användas i museet och 
det finns även ytor för dem utanför och i entrén.
RULLSTOL,
 Permobil och rullatorer 
l kan användas utan problem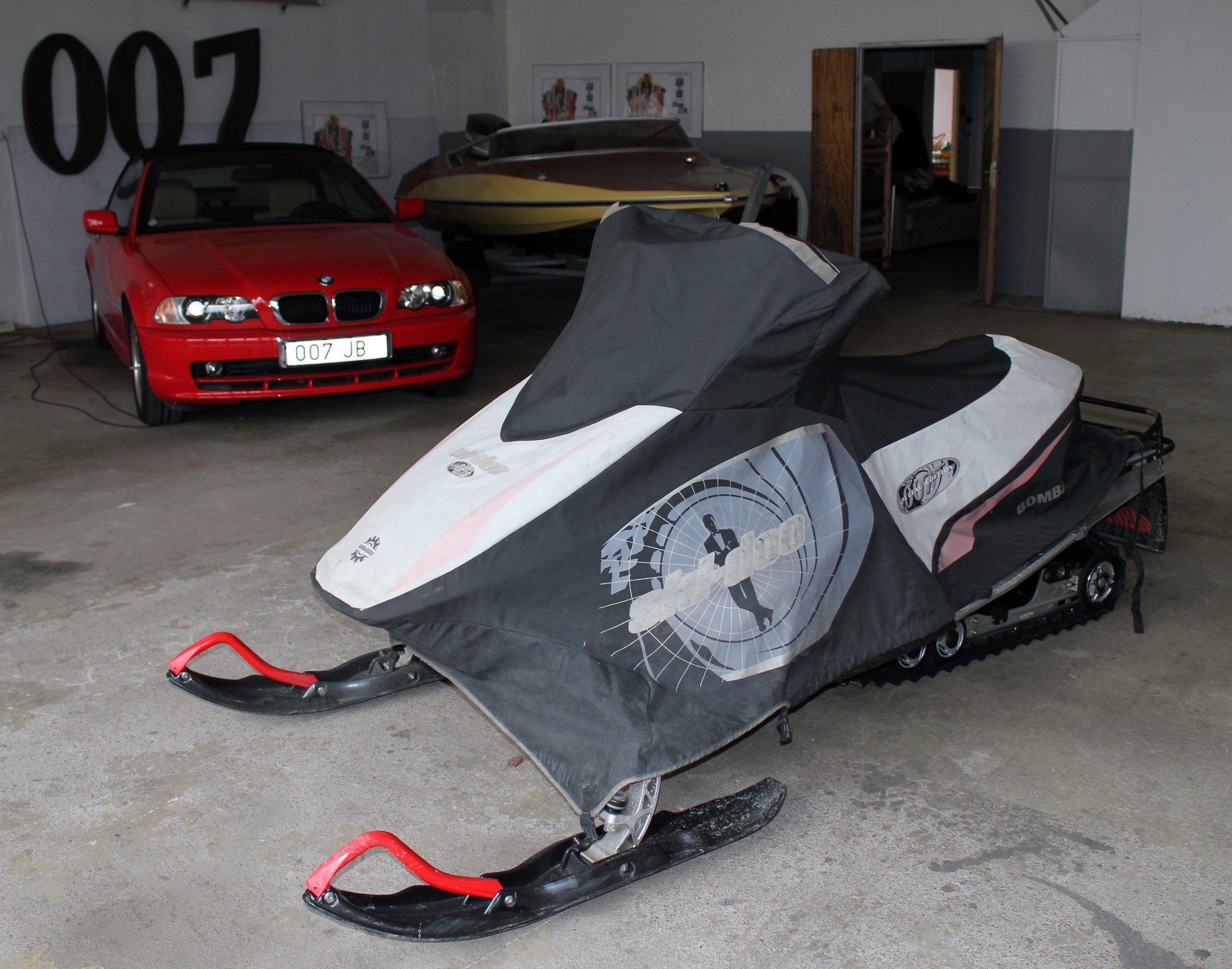 The Bombardier Ski-Doo MX Z-REV 800 snowmobile is featured prominently in wintery Icelandic action scenes of Die Another Day.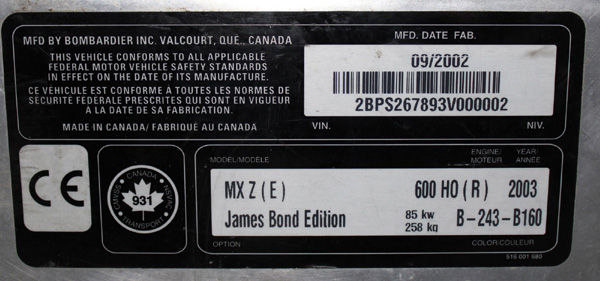 Bombardier made a specially trimmed "007 Special Edition" variant of this sled available. Bombardier designers kept special agent James Bond in mind when developing the look of this special edition model – a black and silver body accented with red and chrome.
James Bond: Licence To Kill James Bond's (Timothy Dalton) Scuba Equipment