Skola: Andra Världskriget WW2, Kalla kriget
Bakgrund: Ian Fleming var sonson till en mycket rik skotsk bankman, Robert Fleming, och son till officeren Valentine Fleming (1882-1917) som dog under första världskriget. Ian Fleming växte upp med sin mor Evelyn Fleming (1885-1964) och syskonen Peter (1907-1971), Richard (1910-1977), Michael (1913-1940) och Amaryllis (1925-1999), vars far var konstnären Augustus John. Fleming var kusin till skådespelaren Christopher Lee
Han fick en klassiskt ståndsmässig utbildning vid Eton College och utmärkte sig där på sportarenan.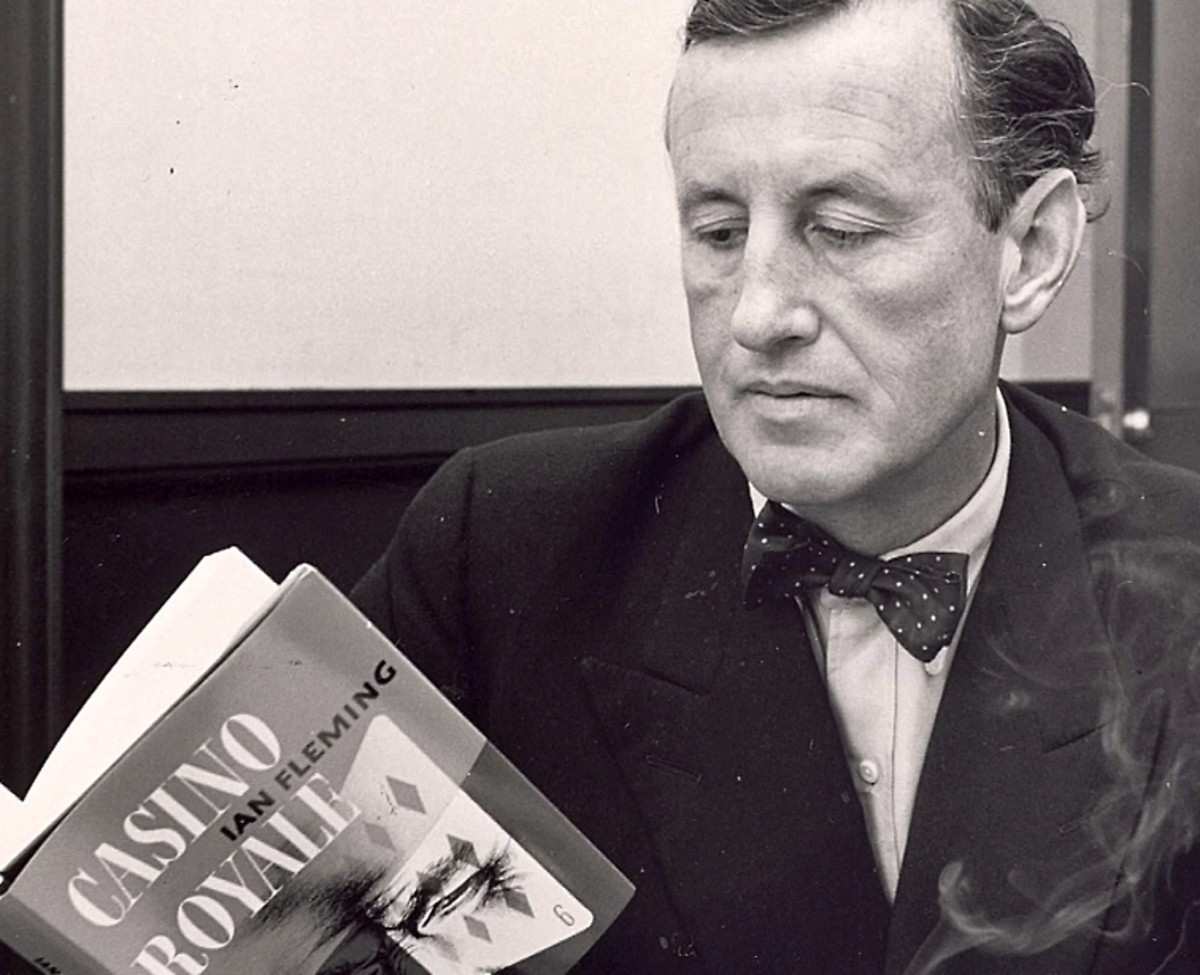 Efter sina studier sökte han till militären där han inte passade in så väl. Före andra världskrigets utbrott tjänstgjorde han som journalist vid Reuter och bevakade bland annat en spionrättegång i Moskva. En inbjudan till en lunch med chefen för Royal Navys underrättelsetjänst John Henry Godfrey 1939 ledde till att han blev kommendörkapten och underrättelseofficer under andra världskriget. Fleming var dock själv aldrig verksam i fält, utan var stabsofficer och planeringsansvarig för olika operationer. Den amerikanska underrättelseorganisationen OSS fick många goda råd av Fleming då man startade sin verksamhet. OSS blev grunden till dagens CIA. Det var också under sin tid i OSS som han först började slipa på en idé som så småningom blev 14 James Bond-böcker som skrevs på ön Jamaica i hans hus som heter Goldeneye. 

Ian Flemings fru sedan 1952, Anne Rothermere, hatade James Bond och ansåg att det enda den figuren gjort var att ta ihjäl hennes make. Sonen Caspar Robert tog sitt liv 1975 och Anne dog 1981 i cancer.
Fifty-six-year-old Ian Fleming died of a heart attack on the morning of August 12, 1964, in Canterbury, Kent, England, and was later buried in the churchyard of Sevenhampton village, near Swindon. Upon their own deaths, Fleming's widow, Ann Geraldine Mary Fleming (1913–1981), and son Caspar Robert Fleming (1952–1975), were buried next to him. Caspar committed suicide with a drug overdose. Ian Flemings grave Swindon Sevenhampton
Mer fakta http://www.007museum.com/Ianflemming.htm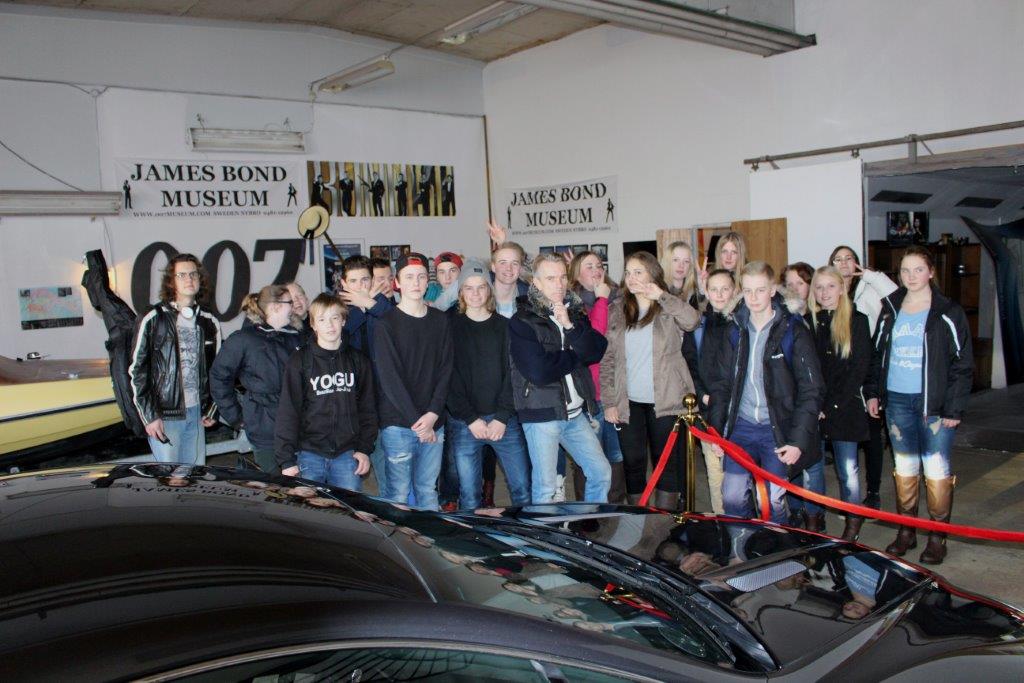 Skolgrupper välkomnas varje dag under utställningens period. Det går bra att boka ert besök redan nu. Priset för skolklasser är 100 kr per person, oavsett om det gäller barn eller vuxna.